Sample RGS Screens
---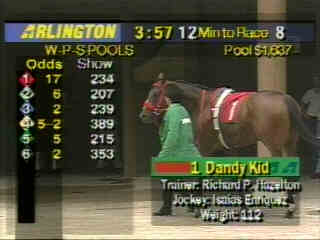 This screen shows the RGS Tote Data (Show Pools by Horse) and a CG cutin (1-Dandy Kid, Trainer, Jockey). This is shown keyed over a live picture from the paddock. Kath put some excellant graphics in the transparencies but you cannot really see them in this JPG.
---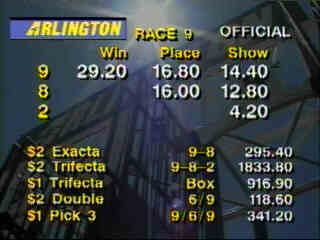 Showing the results and prices from the 9th keyed over a picture of the starting gate. Both of the above pictures were shot by ace handycam man and fellow parrothead Jimmy G.
---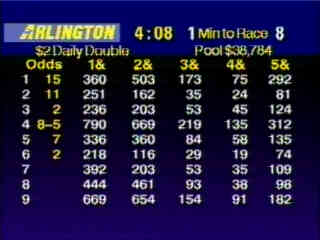 This is a sample from our full page graphics channel that shows Daily Double probables in a grid versus the tote method of showing them one horse at a time.
---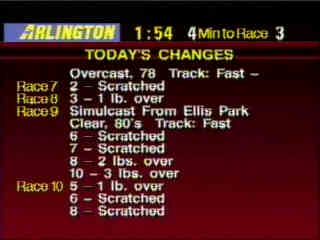 This is an example of the changes screen that appears both in the full page system and keyed over the live picture. No following some crummy crawl with this software!
---